Heya readers!
Since December started I've been watching a short Christmas film on Netflix basically everyday. They're max 90 minutes usually and counts as break time for me for the entire night.
I've watched some bad films and then some.
In this post I'll round up some of my all-time favourites but some that I've recently watched that I've actually liked. Some of the films didn't get me involved with the characters at all – which is why they didn't make it to the list.
First up is my list of top films I just have to watch every year because its become such a tradition. Note: they're not ranked in any particular order. I can't really choose which is my number 1.
How the Grinch Stole Christmas – classic! I mean how could I not have this on my list?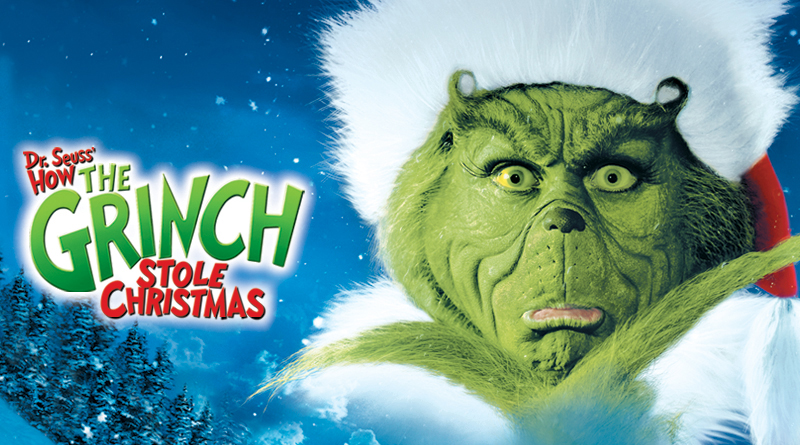 Arthur Christmas – I've mentioned this one in my previous post. I saw it for the first time last year and fell head over heels in love!
The Holiday – I'm an absolute sucker for Chick-lit themed Christmas films! It's just the perfect escape.
Home Alone – I actually watched this one before The Grinch. This film goes way back with my brother and I.
Holiday in Handcuffs – Who can resist Mario Lopez on Christmas? I also shipped Melissa Joan Hart (forever Sabrina to me) and Mario Lopez so hard in this film.
Santa Claus is Coming to Town – An absolute classic! It's a stop-motion animated short film. I blame this completely on ABC family – now known as Free Form.
Next are films I've watched on Netflix recently and think I'll probably watch next year again:
A Christmas Detour – I literally watched this as soon as I saw it because, uhm, DJ from Full House!! I thought the scenes were a bit strange – it seemed like it wasn't the actor's real voice. And his actions seemed quite forced. I mean the guy hates the chick, and suddenly he goes the extra mile for her? But all in all, I quite thought it was cute and thought it deserved a spot on my list.
12 Dates of Christmas – I got really invested with the characters in this one and actually found myself feeling that inner satisfaction when all was well (as it usually is in these kinds of films).
How Sarah got her Wings – I don't know about you, but I love films about angels when there's Christmas involved. The main character was a little difficult to relate to at first because she seemed so… fake at first. Someone so selfless with no friends? It just seems odd if you as me. At the end however I quite liked the nice wrap up of things. It was a little far fetched – more than usual – but I guess that's what I may have just liked about it. Anything is possible around this time of year – it's what adds to the magic as ridiculously cheesy that sounds.
Desperately Seeking Santa – okay so I literally watched this one because I recognize the actress on the picture. It's Kara from Smallville! I didn't like her character much in this film, but I did like the cliche-ness of it all. I loved their chemistry and when it comes to the corporate world being shoved aside for love, my heart just can't help but melt.
Angels in the Snow – One thing I can say about this one is that could have easily been a horror story where a family pretends to need help and kills people who come to the cabin in the woods for Christmas. Just sayin'.
There are probably many more on my list that I can't currently think of but, you know, I've got to stop somewhere!
What are your Christmas favourites? Do you have any suggestions for me to add to my list? Let me know!
Happy watching and until next time,
Are we friends on social media yet?